STRICTLY NO COPYING
Release Date:
You may need to wait until later this year to see it on TV. Due to SARS it can even be delayed till next Jan 2004. Winter 2003 release in China. It's finished production after 3 months & it's not created by TVB Productions. It is currently in post production.
Synopsis
Jade Goddess is adopted from a well know novel, screen play is written by Ivy Ho (who responsible for screen play of July Rhapsody).
Nic & Vicki will sing the title song.
Her character is NOT glamourous at all. Her character is very casual, pure, innocent, courageous
It is gonna be a madarin language long movie (possibly 2 hrs) starring Nicholas Tse Ting Fung and Vicki Zhao as a champion tae kwah do police 27-28 yr old officer An xin. Jade Goddess is part love story and part drama. Anxin has a young son and falls for wild drug lord son Nicholas ( Mao Jie, 24-25 yrs) when she meets him as part of a undercover job. Mao Jie's family background is complex and he betrays her when he finds out she's an undercover cop. She finds it difficult to say her true feelings for Mao Jie who makes her feel at ease. An xin also gets pregnant, remember she has a young son with Mao Jie. The child is played by a young 4 year old boy from and a young baby China. Yan Rue is a graduate who falls for An Xin. He is not the one that's engaged to her. Her fiance died before their wedding day. The story will span probably over several years.
Photos: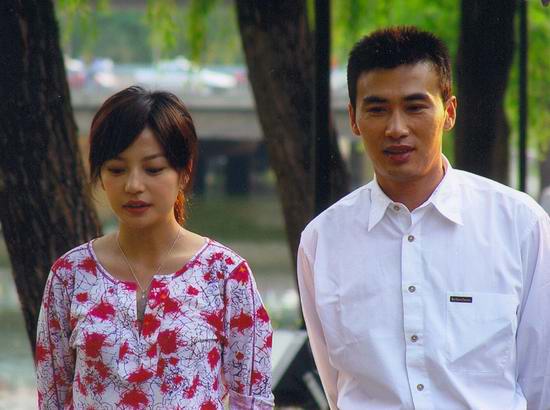 Vicki & Liu Yun Long aka Yan Rui.
Vicki Zhao aka An xin & son.
Sun Hai Ying as Chief Lao Pan. An Xin's superior.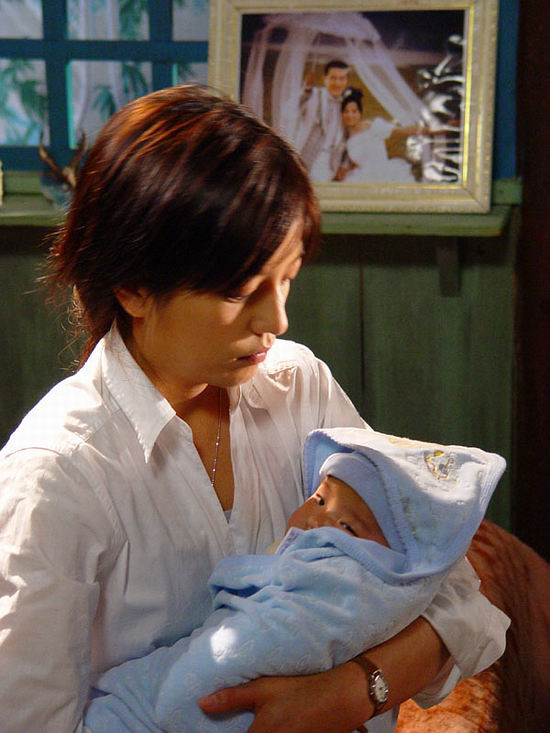 This baby and vicki grew attached to each other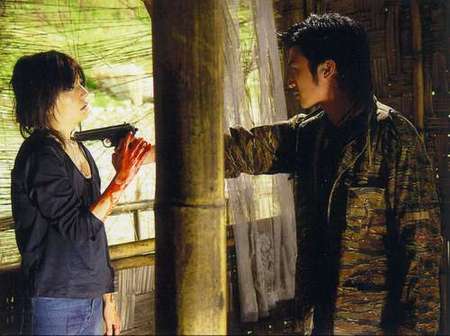 WARNING!!MAJOR SPOILER!! To view highlight below.
Vicki wanted a death scene so she gets shot & killed by Nicholas (above pic).